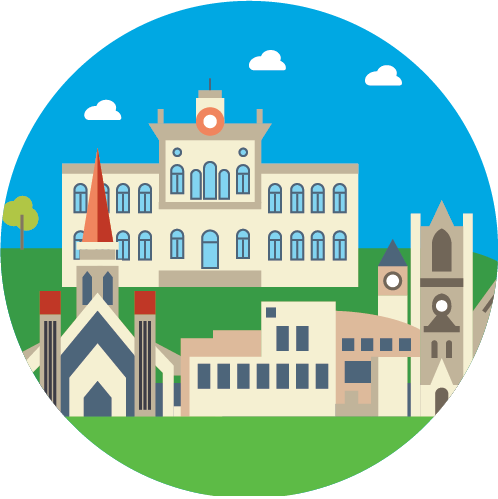 Hassle-Free Shipping For Brampton Small and Medium Businesses
Brampton shipping made simple
Do you need to ship products to your customers? Or need to return products to your suppliers? Or just occasionally send important documents? Here's a great solution for getting the best Brampton shipping rates: FlagShip!
Get online access to the best shipping rates from the leading couriers, all in one place. Just like you rate shop for your hotels or vacations, FlagShip offers the best online shipping rate comparison in the industry for your Brampton business. Easily create quotes, process a shipment, print your labels, and schedule a return shipment and many other options by using FlagShip.
And most important, you will have access to great discounted rates among leading couriers such as Purolator, UPS, FedEx, DHL, Canpar and GLS – all in one place!
There are no sign up or user fees. All you need to use our shipping system is an internet connection – no software to download or install. Sign up today!

Is discount shipping right FOR YOU? 
If you answer YES below, give FlagShip a Try!
Are you a part of a small to mid-sized business?
Do you regularly ship packages and/or envelopes?
Would you like to compare courier rates and services all on one screen?
Are you looking for an overnight courier or shipping service?
Are you looking for the cheapest rates available for your Brampton shipping?
Brampton courier service advantages when you ship with FlagShip:
Compare rates for leading couriers – Purolator, UPS, FedEx, DHL, Canpar and GLS
Access to the FlagShip online shipping system
Additional insurance coverage at $1.25/$100
Save with no pick-up fees
Email tracking and delivery notifications on every shipment
Easily print your shipping labels
Is FlagShip right for your Brampton business?
If you ship anywhere from 1 shipment per month up to 40 shipments per week discount shipping is perfect for your business. Getting a quote is easy – all we need is a regular shipping location including the pick-up and ship-to postal code/zip code, size and weight of the parcel, as well as the type of service required and we will show you your instant savings!
Looking for other shipping solutions?
In addition to our discount courier program, we offer many other services.
Your shipping is our priority
FlagShip is committed to the betterment of our customers' businesses by providing an easy, stress-free shipping experience at just the right price. We are here to work with you, and make shipping easier for you, so you can focus on what is really important: your business.
How to get started
Sign up for your no-obligation, no minimum account – it's free and you can get started now!
Have questions or would like a quote on Brampton shipping services? Contact us at 1-866-320-8383 or email
sales@FlagShipcompany.com