International
shipping services
International shipping services for less!
FlagShip gives Canadian businesses the best selection of courier rates no matter where they are shipping to – yes, that includes discounted rates on international shipping services too! Whether your business ships domestically, cross-border or internationally, we can help.
HOW DO FLAGSHIP'S INTERNATIONAL SHIPPING SERVICES HELP YOUR BUSINESS?

Our strong partnerships with leading international couriers like DHL ensure you get the best shipping rates, services and support for your shipment destinations outside of Canada and the U.S.

SIMPLIFY:
Compare discounted international shipping rates from leading couriers, all in one place
Easily print your shipping labels
Consolidate all your shipping activities onto one invoice

SHIP:
Send and manage shipments to different destinations
Receive email tracking and delivery notifications on every shipment
Get additional insurance coverage at $1.25/$100

SAVE:
Pay less on every shipment by choosing the rates and services that are right for you
Save with no pick-up fees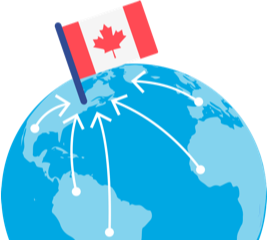 INITIATE IMPORT SHIPMENTS FROM ANYWHERE IN THE WORLD!
You can initiate a shipment from any point of origin for import into Canada with just a few clicks using FlagShip's online shipping system. Whether you are importing an envelope, a small parcel or a multi-piece shipment, you'll always get our discounted courier rates, seamless online shipping experience and superior customer service. We make it easy for you to ship anywhere in the world.
INTERNATIONAL SHIPPING MADE EASY
Processing an international shipment with FlagShip is easy! To get started with an estimate for international shipping services, simply create a free account with FlagShip and you'll instantly receive access to rates and options from leading couriers.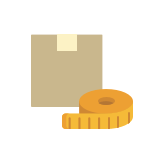 STEP 2:
Enter your shipping information on the New Shipment page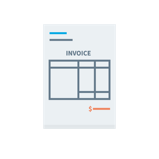 STEP 3:
Complete the commercial invoice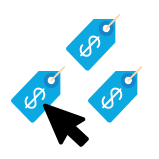 STEP 4:
Choose your shipping rate and service from our list of brand name couriers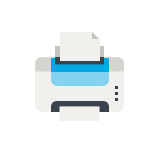 STEP 5:
Print your documentation 
and label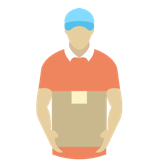 STEP 6:
Your chosen courier will come pick up your package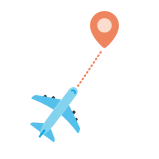 STEP 7:
Track your package until it arrives at its destination
WHERE WOULD YOU LIKE TO SHIP?
Find out how you can save on shipping to and from your favourite international destinations:
… and nearly anywhere else around the world!
That's how easy it is to ship your package anywhere in the world through our international couriers!
Don't forget, if you need assistance at any point in the shipment process our friendly staff are always here to help. Contact us at 1-866-320-8383.
Want to know more about international shipping services? You may be interested in these blog posts: