Online Shipping System
One place to compare rates, ship and save… easy!
How is the FlagShip online shipping system different from other shipping solutions? Simple. With FlagShip, you can calculate and see the shipping rates and services from leading courier companies, like Purolator, UPS, FedEx, DHL, Canpar and GLS all in one place, on one screen. Once you have generated these shipping quotes, you can review, compare and choose the option that's right for you. It's easy.
Want to see how it works?
But we're MORE than a rate calculator!
Once you have used the FlagShip online shipping system to create shipping quotes, compare rates and choose the option you want, you can book the courier and service of your choice, right there, right away. It doesn't get easier than that!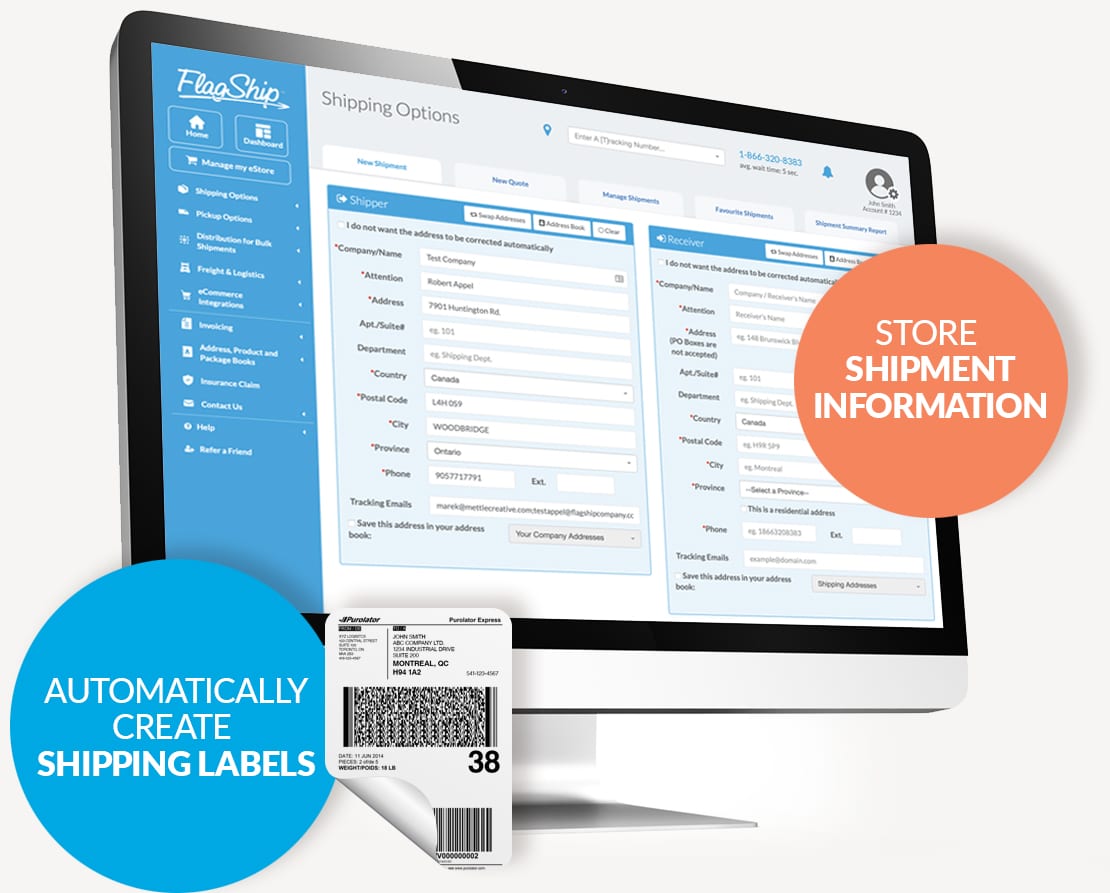 More functions to help you manage all your shipping activities
At FlagShip, our goal is to make your shipping easier, so you can get back to your business. Our system is all online, so you don't need to download or install any special software to enjoy secure service. All you need is an internet connection.
Plus, with our system, you can also:
Store key shipment information for quick and easy use in the future.
Schedule shipment pick-ups.
View all transit times available, easily.
Automatically create compliant shipping labels foreach shipment – no more hand written waybills!
View real-time tracking information about your shipments.
Choose FlagShip for easier shipping and money savings!
It's not easy to get volume discounts when you are a small or medium sized business. FlagShip works with leading courier companies to negotiate better rates and we pass the savings on to you. Our online shipping system gives you access to these rates and savings all in one place so you can get your shipping done fast and easy. Don't wait – start shipping with FlagShip today.