Your online store makes it easy to sell your goods, but shouldn't it be just as easy to ship them? When you connect your eCommerce website with FlagShip, you can provide instant, accurate shipping rates to your customers. Then let your website do the work for you, automatically processing and organizing your shipments. All it takes is a FREE FlagShip account and one of our plug-and-play solutions below to take the hassle out of your eCommerce shipping!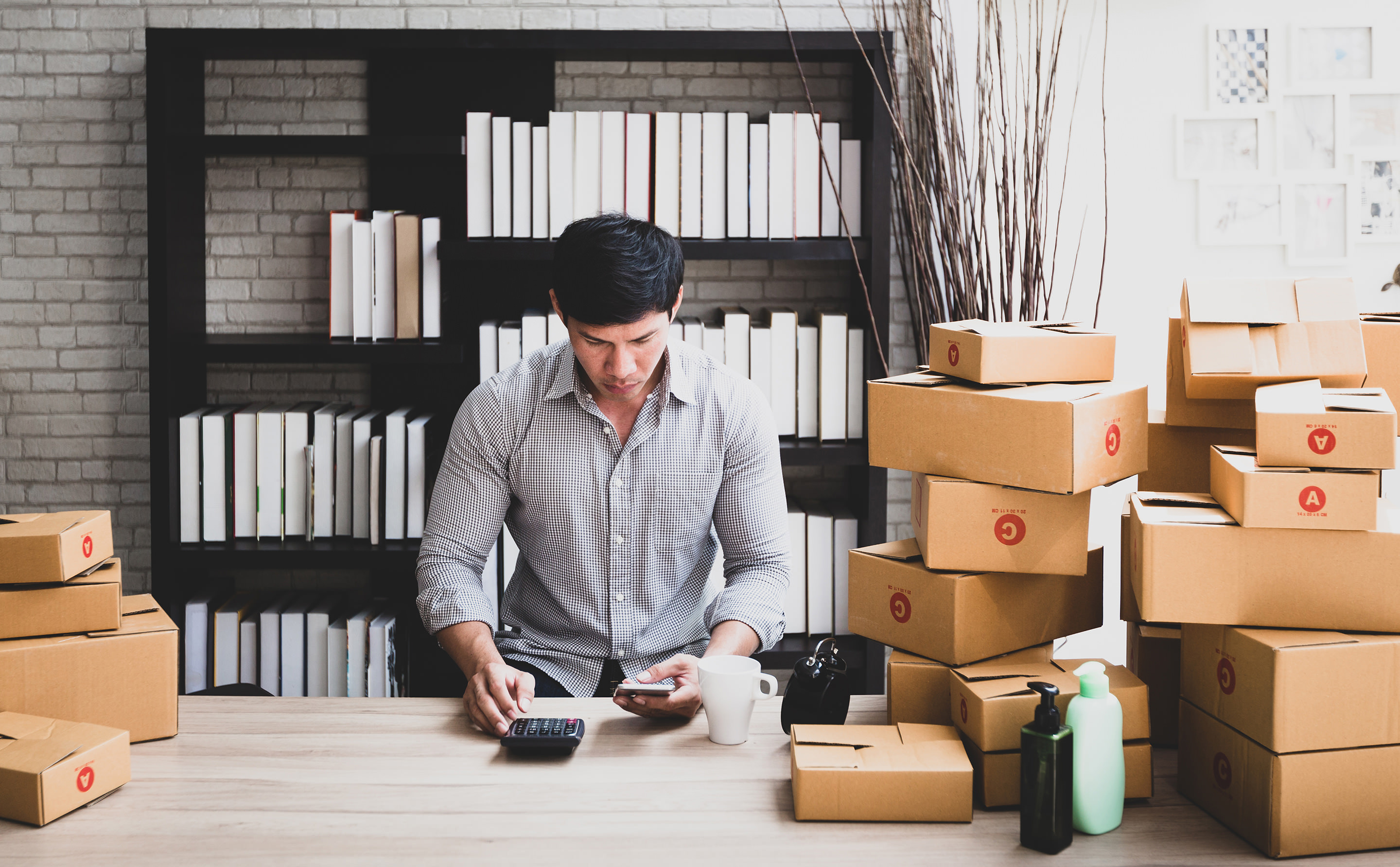 FlagShip gives you access to discounted shipping rates and services from our line-up of leading brand-name couriers. We want to help you make purchases easy and enticing for your eCommerce customers by giving them real-time quotes or instant flat rates on a selection of delivery options and prices. You customize the rates, services and couriers you offer, they choose the price and delivery time that's best for them!

Plug-and-play eCommerce integrations for your website
No matter what platform your eCommerce website is built on, it's easy to connect it to your FREE FlagShip account using one of the solutions below. They are easy to install and configure with your preferences, and once you're connected they automatically upload shipping data from each customer transaction to the FlagShip online shipping system.

SHOPIFY
Shopify is one of today's most popular eCommerce platforms. Get the FlagShip app from Shopify's app store and install it in just a few clicks.

WOOCOMMERCE
If you are running WooCommerce on your WordPress website, simply download and install our FlagShip plug-in.

WIX
FlagShip's eCommerce integration is now one of the powerful Wix tools available to help you build a successful online business.

MAGENTO
Add FlagShip's discounted courier rates and services to your Magento store with our shipping module. OPENCART
Save time and money on your shipping with FlagShip + OpenCart – one of today's leading free, open source eCommerce solutions.

PRESTASHOP
PrestaShop is a free, open source shopping cart platform that's easy to use and fully compatible with FlagShip's online shipping system!

ETSY
COMING SOON!

FLAGSHIP API
Do you have a custom eCommerce website? No problem! Your developer can use the FlagShip API to give you complete control of your store's shipping.

How FlagShip takes your eCommerce shipping to the next level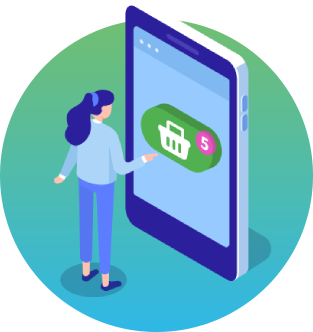 Your customers get instant, accurate shipping quotes
At the time of check out, your customers are given a range of shipping options based on your choice of real-time rates or flat rate prices. This means you're giving them instant access to the most accurate rates, encouraging them to "buy now" and avoiding future discrepancies on their payment. Plus, with FlagShip, you're getting discounted courier rates, allowing you to add your own handling fee while still providing an attractive price. Set up the FlagShip system to add your markup automatically and invisibly.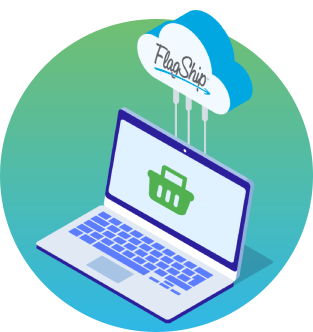 Data is automatically uploaded to the FlagShip shipping system
FlagShip's eCommerce integrations work seamlessly with your online store. Once a transaction takes place on your e-store, all of the data is automatically uploaded to your FlagShip account. Then you're ready to process shipments instantly, generate shipping labels, schedule pickups and manage your shipments – all from your FlagShip dashboard. Uploads and other processes are automated, eliminating separate steps and saving you valuable time – time that can be spent on building your business, or enjoying your newly discovered free time!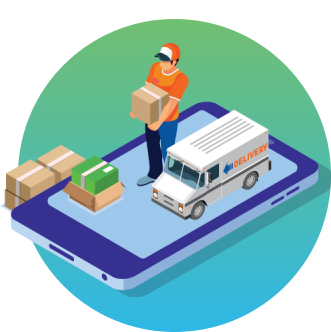 Easily manage all your shipping activities in one place
All of your shipping activities from different carriers are consolidated within your FlagShip account. Using our online shipping system, you have access to real-time tracking information, an address book to store customer shipment information for future use, and one convenient weekly invoice for all of your shipping. You'll also have the support of our expert customer service team. If you encounter any difficulties, regardless of the carrier you've shipped with, we're here to help.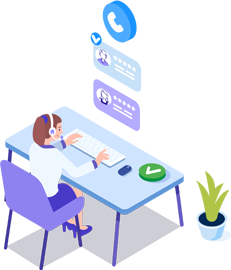 Shipping is easy when you have great support
If adding a robust shipping solution like FlagShip to your eStore sounds intimidating, don't worry, we're here to help. Contact our live customer support for any of your shipping needs, from start to finish: whether you need help installing and configuring the FlagShip solution for your platform, or assistance resolving delivery problems on a customer order. We'll stick with you until we reach a solution. Dependable support is part of our commitment to making eCommerce shipping easy.
Our Signature eCommerce Services
FlagShip is an authorized shipping reseller for many of today's leading carriers like Purolator, UPS, FedEx, DHL, Canpar and GLS. Our close relationships with these trusted couriers allow us to negotiate volume discounts for shipping services which we pass on to small and medium businesses like yours. Our low rates can save your eCommerce store up to 70% on your shipping costs. These incredible savings come with no compromise: we offer a complete range of services for shipments within Canada, to the U.S. and international.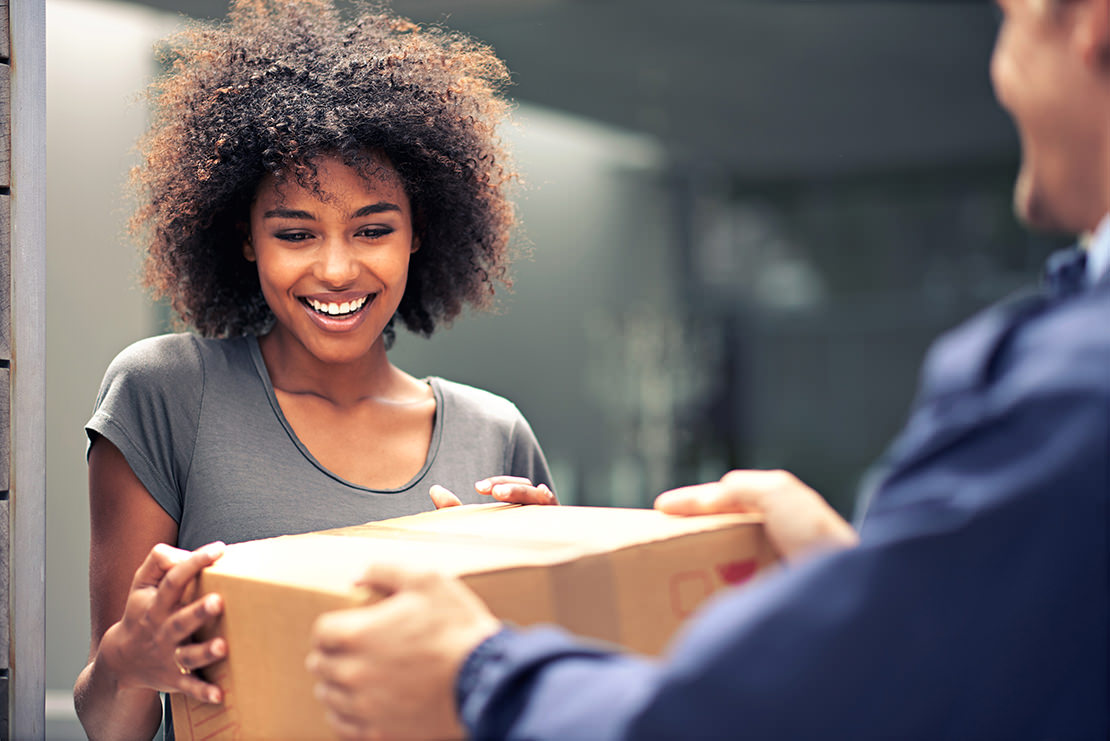 Nothing can be more disappointing than unexpected shipping costs. FlagShip's 'Optimal Package Finder' helps you provide an instant, accurate shipping quote at the time of your customer's purchase decision. Simply enter your product and package dimensions into your FlagShip account and our system will automatically choose the optimal box size and generate an accurate shipping quote. No more unpleasant surprises for you!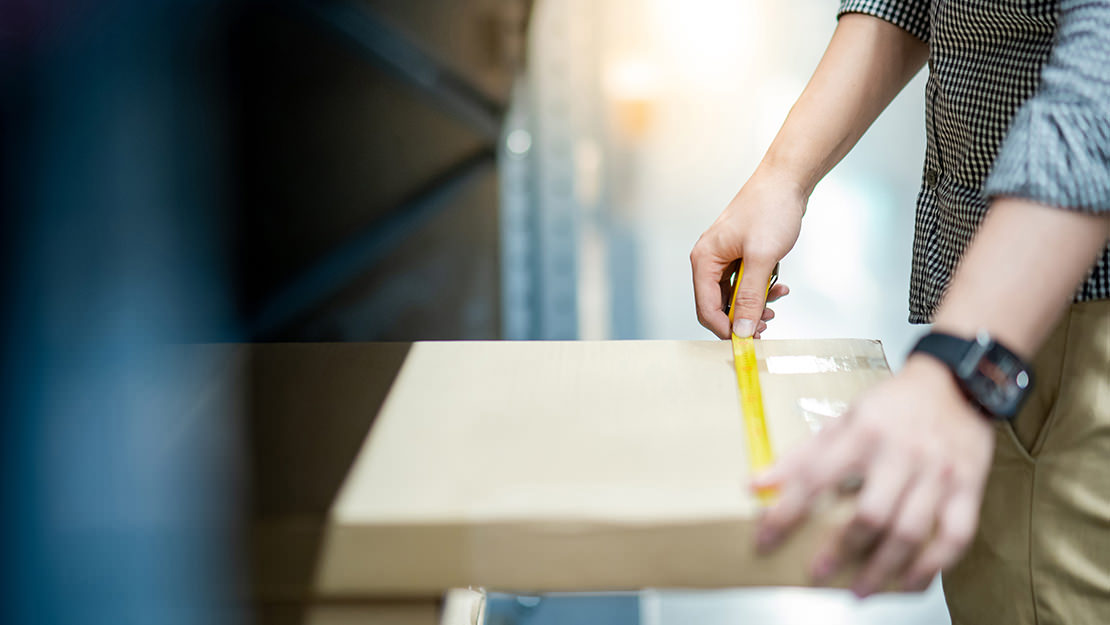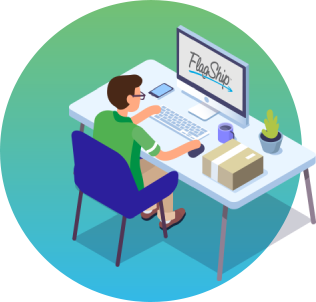 Great shipping rates and accurate quotes that make customers more likely to buy right away – and come back
Shipments processed instantly and automatically, saving you time on every order
Automatically generated shipping labels get your orders out the door faster
The convenience of all shipping activities consolidated onto one invoice, delivered weekly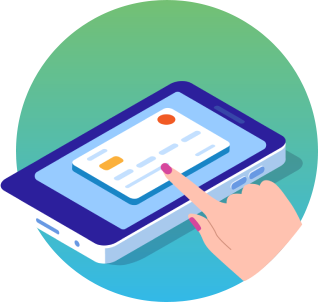 What's in it for
your customers?
Fast, accurate shipping quotes delivered at checkout
A choice of delivery times and services from trusted name-brand couriers
A competitive shipping rate that won't deter their purchase
Looking for even more ease?
How about your e-store, completely managed?
At FlagShip, we know how challenging setting up an e-store can be. We've seen many successful business owners try, only to be overwhelmed by the settings, options, and things not working quite right. That's exactly why FlagShip is happy to partner with Woogo Stores – providing you with a turn-key eCommerce solution!
Based on the renowned WooCommerce platform, Woogo Stores is a solution that gives you the ease of mind that your e-store is managed for you. Best of all, Woogo Stores is completely integrated with FlagShip. Your rates, in real-time available for your customers at checkout.
Plus with Woogo Stores, your e-store is …
built for your business, and fully managed for you
a top priority, a stellar support team is available to answer your questions, feature requests, even setting up products
developed with only the best plugins, the best practices for the most cohesive experience
reliable, fast, and with a dedicated hosting service