Shipping Insurance
What is shipping insurance? 
Shipping insurance protects senders in cases where parcels are lost or damaged in transit. Shipping carriers often provide a very basic shipping insurance plan where the carrier's maximum liability for uninsured package(s) is $100.00 CAD. While carriers do offer their own full insurance coverage, it comes at a much higher premium. FlagShip is committed to making your small business shipping easy, cost-efficient and stress-free. That is why we have our own in-house insurance at a much lower rate. 
Do I need shipping insurance? 
Typically shipments valued less than $100.00 CAD are insured by most couriers where the couriers maximum liability for uninsured package(s) is $100.00 CAD. However, when shipping items valued higher than $100.00 CAD, small business owners should consider purchasing additional insurance for their shipment. The only thing worse than a shipment being lost, stolen or damaged in transit … is not having the right level of insurance to cover your costs. 
As a small business owner, focus on what is important rather than stressing over your shipment. Give yourself a peace of mind that if anything happens to your shipment, you are covered. If you choose not to insure your high-value shipment, you essentially accept the responsibility for that package – meaning you will be covering costs if it is damaged, lost or stolen.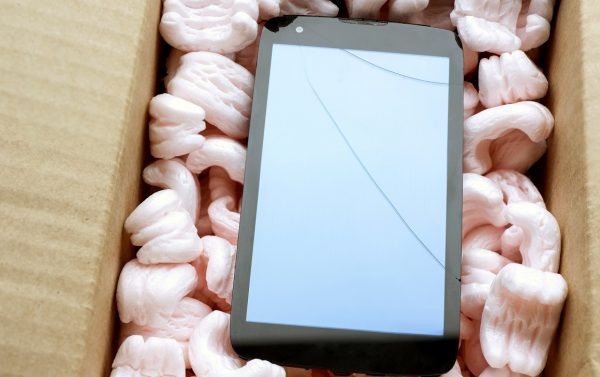 Important Tip: Non-Insurable Items 
Glass, Liquids, Fresh food (including fruits, vegetables, meat, seafood, poultry), live plants, accounts, bills, deeds, evidences of debt, currency, bullion, securities, stamps, jewellery, furs, precious stones, fine arts, tobacco, tobacco products, alcoholic beverages, live stocks or mobile phones.
Not sure if your shipment is insurable? Contact our team of experts and we will be able to assist you!
Toll-free number: 1-866-320-8383
FlagShip's

 

In-house

 

Shipping Insurance 

and

 Key Benefits

 
FlagShip's insurance program rates are the lowest in the industry but there's more! 
Competitive 

Price

:

 

Insurance rates for items valued over $100

.00 CAD

 can g

et extremely expensive with 

prices of over $2.50/$100

.00 CAD

 of insurance purchased.  Just like 

our

 

courier rates,

 at 

FlagShip

 our insurance program rates are the lowest in the industry with a rate of 

$1.25/$100

.00 CAD

*.

 

So,

 whether you are looking for shipping insurance to protect your small packag

e or 

freight LTL shipment

, going by truck, air or ocean – 

FlagShip

 has got you covered.

 
Get reimbursed

:

 

To get reimbursed you will need to go through a claims process and depending on who you ship with, the claims process can be quite the hassle. 

FlagShip

 makes your insurance claim process 

seamless and stress-free

. Simply 

contact FlagShip's

 

customer service team

 and they will

 

assist

 you with the entire claims process

, making it an easy and hassle-free experience.

 Regardless of which shipping carrier used, there is only one number to call for any issues or questions; our customer service team is here to help, even after hours!

It's easy to add insurance

:

Adding FlagShip's in-house insurance to your shipment can be done right at the time of processing your shipment

through

 

FlagShip

's

 online shipping system

 and the fee is worked into your overall shipping price.  

So

 it's easy to add insurance to any shipment.

Not sure if a product is insurable? Just contact us and we will be able to assist you to make sure you are protected.

Not

 a 

FlagShip

 customer? Create an account for free.

 
* There is a minimum charge of $4.95 for insurance. Please refer to our Terms and Conditions for any further information. 
With FlagShip, not only do you save time and money, we help you ship with confidence. You also benefit from the best customer support team available to you and your clients' inquiries. There is only one phone number to call, one consolidated invoice, live customer support (even after hours!), the latest in technological innovation, 15 years of proven service and FlagShip has been ranked on Canadian Business's Growth 500 list of the country's fastest growing companies since 2012. Click here to learn more about shipping with FlagShip.
Here are some additional shipping insurance blogs and information for you: