Discount shipping for Canada's small and medium businesses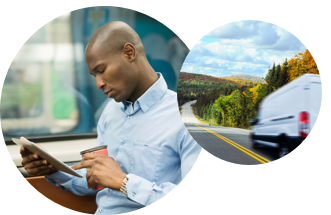 Here at FlagShip, we are proud to be a Canadian company and we love what we do: helping small and medium sized businesses across Canada take the hassle out of their shipping.
As an authorized shipping reseller working closely with leading couriers like Purolator, UPS, FedEx, DHL, Canpar and GLS we give you access to volume discounts that are normally reserved for higher volume shippers. So no matter if you're a solo entrepreneur in a small town or running an international business from one of Canada's urban centres, you're sure to get a great rate on your shipping. It's easy to compare rates and services from anywhere in the country for both domestic and international shipments. All it takes is a free account and a few clicks using our online shipping system, and you'll change the way your business ships!
To learn more about how you can save time and money on your shipping, click on a location near you or try out your free account today.
How to get started
Sign up for your no-obligation, no minimum account – it's free and you can get started now!
Have questions or would like a quote on Canadian-business shipping services? Contact us at 1-866-320-8383 or email
sales@FlagShipcompany.com