Boost the value of your membership with
fast, easy and affordable discount shipping solutions
Now your association can offer a valuable new incentive to existing and potential members: a cost-effective, hassle-free shipping solution that meets the specific needs of a wide range of businesses.
Attract new members and encourage renewals with these business advantages: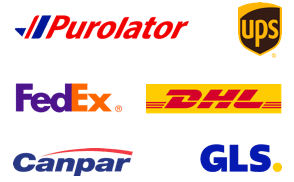 Compare and select discounted rates from leading couriers

Save up to 70% on any-sized shipment

Great shipping rates and services to anywhere in the world

Easy to use – just sign up for a free account online and go!

Automatic tracking and no pickup fees
How our trusted, reliable shipping partnership program works
We want to make the partnership process as smooth and seamless as possible for you. FlagShip takes care of everything with a superior level of personalized service, including:
1
Setting up customized landing pages for member sign-ups
2
Managing the online shipping system
3
Direct customer service for all shipping questions
4
An easy-to-use marketing toolkit for promoting the discount shipping offer to members
5
Monthly reporting of membership sign-ups
6
A triannual commission report for your association
7
Ongoing clear, consistent communication
All of the administrative work is taken care of with no extra fees or hidden costs. Commissions paid on member shipments go back to your association, helping to develop and run more support programs for your membership base.
WOULD YOU LIKE TO DISCUSS A SHIPPING PARTNERSHIP?
At FlagShip, we put a personal touch on everything we do. We'll be here every step of the way to ensure a successful roll-out of your program. Contact us to start the conversation:
Daniel Rondeau
National Accounts Manager
daniel@flagshipcompany.com | 1.866.320.8383 ext. 252