DHL International eCommerce
With savings this big on lightweight international eCommerce shipping… it's a small world after all.
Grow your eCommerce business in the U.S. and overseas with international shipping for small parcels at a fraction of the cost! FlagShip has partnered with DHL to give you unbelievable savings when you bundle 3 or more low-weight packages for delivery to your customers outside of Canada (even if they're going to different destinations). Simply send your bundle to our designated hub, then we'll distribute your individual parcels to their destination countries where they'll enter the local postal systems for final delivery.
Get access to FlagShip's DHL International eCommerce in your FlagShip account
Don't have a FlagShip account? Click here to register for free!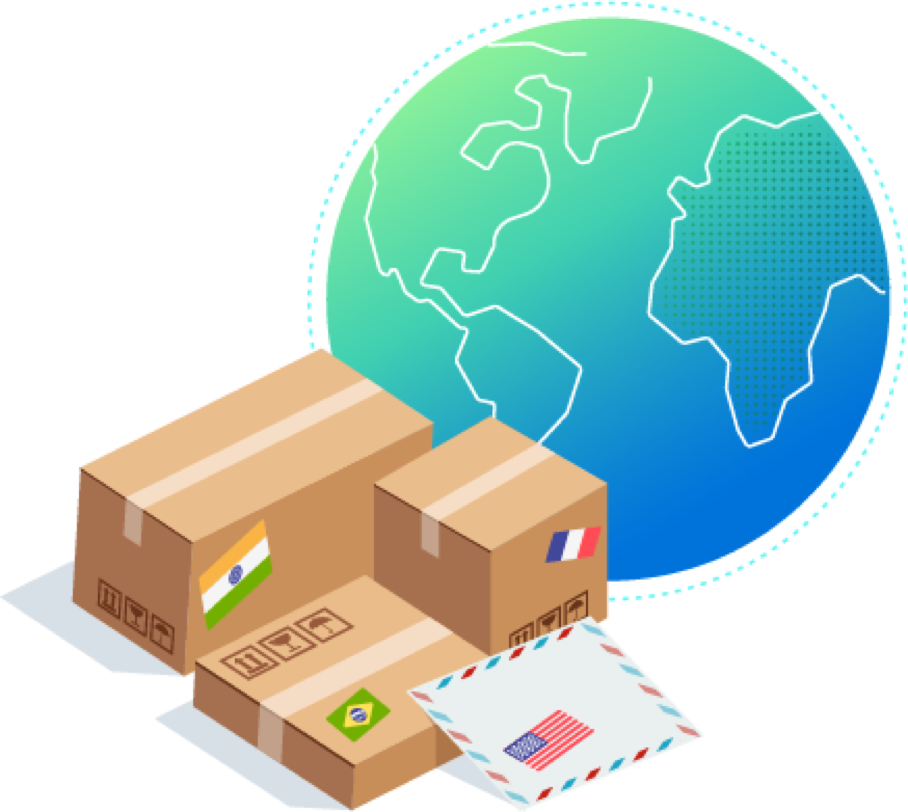 Decide if the DHL International eCommerce service is right for you:

Would you like to attract customers from around the world to your online store?

Do you plan to ship your goods to destinations in the U.S. and/or overseas?

Do you often ship small envelopes or parcels weighing less than 2.0 kgs each?

Could you send 3 or more envelopes or parcels at one time?
If you answered 'yes' to these questions, then you're ready for some serious savings!
We make it easy to bundle your international shipments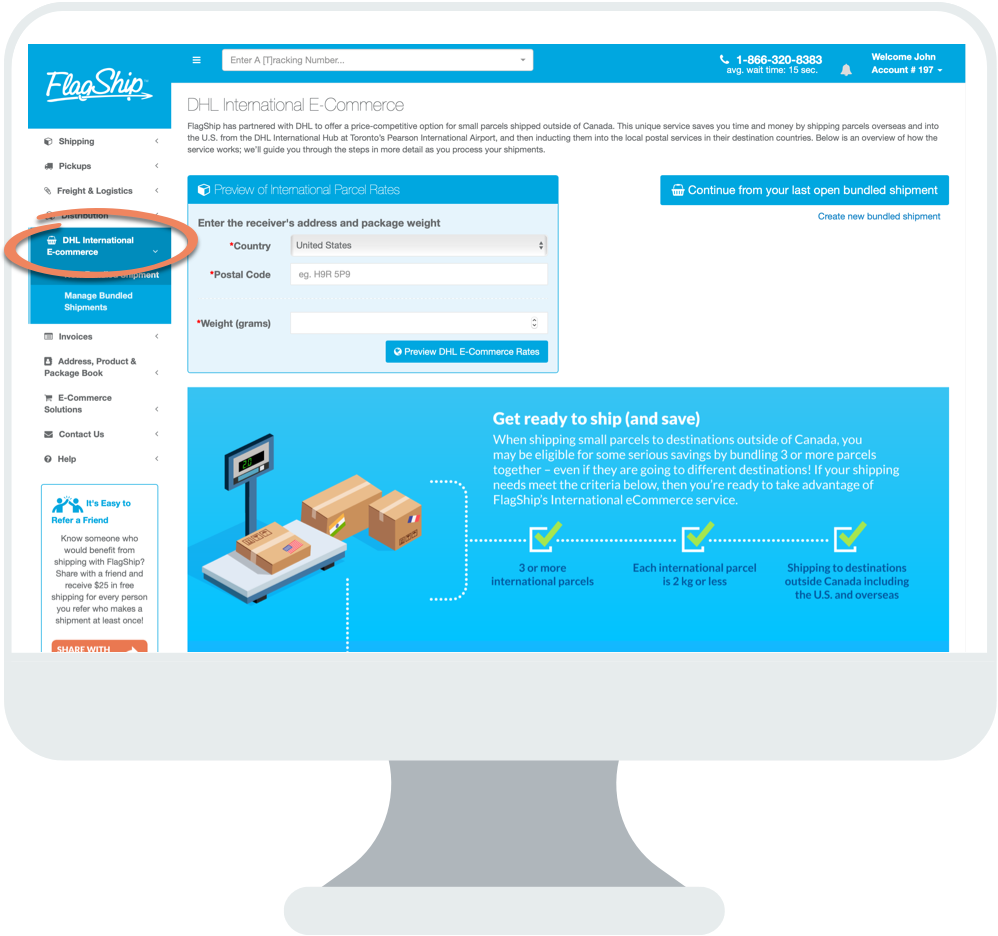 FlagShip's online shipping system will guide you through the preparation of your international parcels step-by-step. All your labels and documentation will be automatically generated, ready for you to download and print!
Plus:
Choose an accelerated service with full tracking and delivery confirmation or save even more with an economical partial tracking service
Protect your parcels with additional insurance at a great rate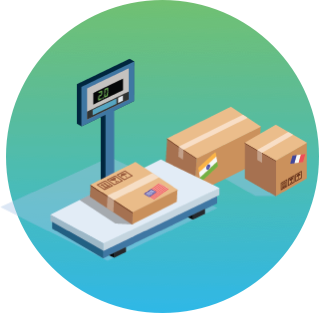 1
Get ready to ship (and save)
Start saving by bundling together 3 or more of your international customer orders. Each package should weigh less than 
2.0 kgs. Your bundle can consist of parcels or envelopes going to different destinations throughout the U.S. or overseas.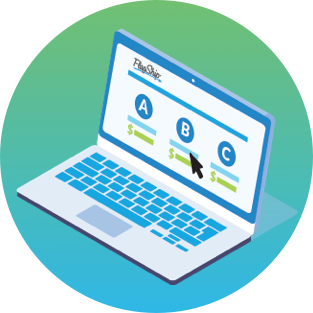 2
Set up your shipment
Use FlagShip's online shipping system to select your preferred service options for each of your international shipments. You'll also choose from FlagShip's line-up of leading couriers to pick up and transport your bundled parcels to the DHL International Hub at Pearson International Airport in Toronto.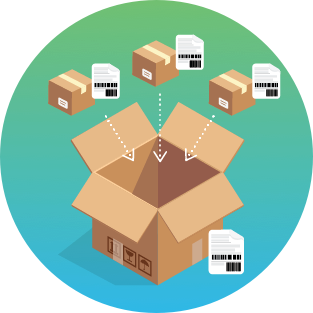 3
Pack your DHL Hub Shipment
Prepare each of your international parcels with the provided shipping labels and pack them all into a single transit box. Affix the box label to your DHL Hub Shipment and your chosen courier will pick up your bundle for delivery to the DHL International Hub.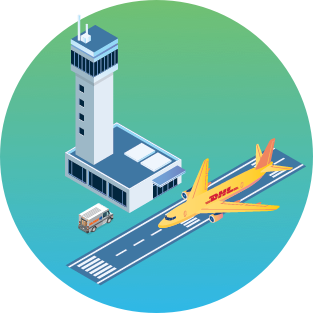 4
DHL takes care of the rest
When your DHL Hub Shipment arrives at the DHL International Hub, your international parcels will be separated and continue on from Toronto to their destinations. Upon arrival in their destination countries, your parcels will enter the local postal systems for final delivery.
Ready to get started with DHL International eCommerce?
Need help?
Call us at 1-866-320-8383