Cheap Shipping for your Shopify Store | FlagShip Canada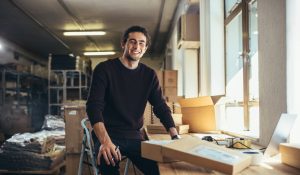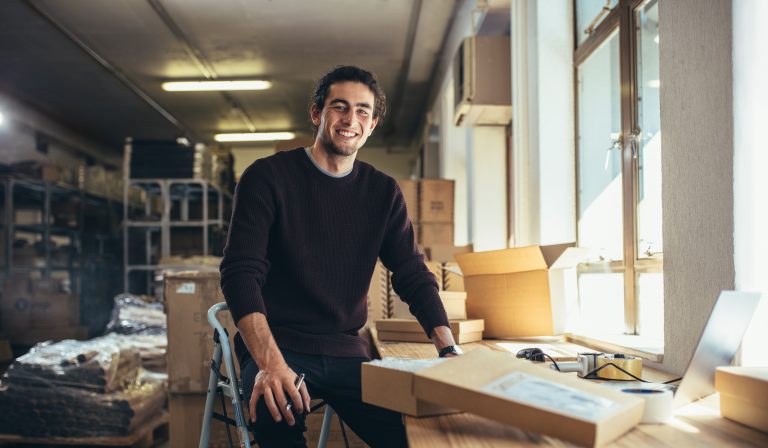 Shopify is an e-commerce platform that can help you start, and run, your online store with ease. It offers various marketing tools to help you drive traffic to your site, as well as customer support, analytics, and a variety of other features that will make running your online store easier than ever before!
One of the most important aspects of running a successful eCommerce business is your shipping strategy. It can be also one of the most confusing aspects of creating a profitable online business. Shipping rates need to be accurate as well as affordable. Your customers must have faith in your shipping delivery times as well as your prices. You want to build a brand image that is high in customer trust; if a customer has placed an order with you and are consistently told there are delays, they're going to feel cheated and might not return to shop with you again in the future.
It's finding the right Shopify store shipping solution that offers reliability PLUS, affordable rates – and let's not forget, super easy to integrate with your store! Choosing the correct shipping solution for your Shopify eCommerce store means you will look for a partner with not only great rates and reliable service, but the know-how to seamlessly connect your eStore to their shipping system. This approach should result in more sales and a happier customer base.
Cheap shipping for your Shopify store
There are a few different shipping methods available for Shopify stores. The most popular option is to use a fulfillment service, which handles the shipping for you. Another option is to use a shipping carrier, like Purolator, UPS or FedEx. Finally, you can also ship your products yourself, however this has scalability limitations.
Which shipping method is best for your online store will depend on a few different factors. First, consider how many products you sell and where they are going. If you sell a lot of products, using a fulfillment service may be the best option since they can handle large orders. If you only sell a few products, or if your products are going to different parts of the world, using a shipping carrier may be the better choice which means you have to shop for the best shipping rates for your small business which is made easier when you use FlagShip's Shopify shipping app.
Another factor to consider is how quickly you need your products to arrive. If you need your products to arrive quickly, use a shipping carrier where you can easily shop for the cheapest and best option, like using FlagShip's Shopify shipping app, to get your products to their destination quickly.
Finally, consider your budget when choosing a shipping method. If you have a limited budget, using FlagShip online shipping system or FlagShip's Shopify shipping app will be the best option since it's easier to shop for the best and cheapest rates that suit your business needs easily.
How does FlagShip for Shopify work?
Here's a step-by-step breakdown:
Easy Install: If you don't already have a FlagShip account, create yours now for FREE. Visit the Shopify App store and install the FlagShip app with just a few clicks. Connect it to your FlagShip account, and you're ready to receive orders.
Configure Shipping Options: Choose the couriers and services you want to offer. If you have an Advanced Shopify Plan, you can link your online store directly to real-time shipping rates to provide the most accurate prices. If you do not have the Advanced Shopify Plan, you can set flat rates and choose the options that your customers will see at checkout. Don't forget to incorporate your own handling fee into your shipping costs!
Process Shipments – Instantly: Once you've set your shipping parameters, you're ready to receive orders. When a transaction is completed in your Shopify store, all data can be automatically uploaded to the FlagShip shipping system with a single click. You have the control to process shipments instantly, print shipping labels, and manage pickups right from the app.
Manage: Track your shipments with our new mobile app or desktop, pay invoices, order supplies, and manage your overall account.
FlagShip's Shopify app integration is a helpful resource that lets you receive instant and accurate shipping rates. The data is automatically uploaded to the FlagShip shipping system for even greater convenience. More importantly, you can manage your shipping activities in one centralized location.
A Simple Guide on Shipping Cost Calculations for Shopify
If you are running a Shopify store, then you know that one of the most important factors in keeping your business running smoothly is choosing the right shipping options. The last thing you want is to lose money on shipping costs, or to have customers unhappy with the shipping times. In this quick guide, we will go over some of the basics of shipping cost calculations so that you can make sure you are getting the best deal for your Shopify store.
The first thing you need to do is to calculate the weight of your product. This is important because the shipping cost will be based on the weight of the product. If you are not sure about the weight of your product, then you can always check with the manufacturer or look it up online. Once you know the weight of your product, you can start to look at different shipping options.
One option is to use a flat rate shipping option. This means that you will charge a fixed price for shipping, no matter what the weight of the product is. This can be a good option if you have a small number of products that are all roughly the same size and weight. However, if you have many products that vary in size and weight, then flat fee may not be best.
Myths About Shipping Methods and Costs for Shopify
There are a lot of myths about shipping methods and costs floating around out there. Here are some of the most common myths debunked:
Myth #1: Free shipping is always the best option
Free shipping is not always the best option, especially if you are running a small business. The reason being is that free shipping relies on customers ordering more to make up for the cost of shipping. This means that if you have a lot of small orders, free shipping can end up costing you more money.
Myth #2: Expensive shipping is always the best option
This is also not always true. While it might seem like spending more on shipping will get your items to their destination faster, this is not always the case. Sometimes, spending more on shipping just means that your items will be shipped by a different carrier that might not be as reliable.
Myth #3: Shipping costs are always rising
Shipping costs do fluctuate, but they are not always on the rise. Sometimes, carriers will offer discounts or promotions that can save you money on shipping. It's important to stay up to date on these changes so you can take advantage of them when they happen.
Therefore, there are a few things to consider when choosing the best shipping options for your Shopify store. First, think about your customers and what their needs are. Second, consider your budget and what you can afford to spend on shipping. Finally, choose the shipping option that will best fit your business model and give your customers the best possible experience which in most cases is using the FlagShip online shipping system or FlagShip's Shopify shipping app to shop the best courier rates.
If you need support with connecting FlagShip's Shopify shipping app to your e-store, whether you need support installing and configuring the FlagShip app for Shopify, or assistance resolving delivery problems on a customer order. We'll stick with you until we reach a solution. Dependable support is part of our commitment to making eCommerce shipping easy.
Call us at 1-866-320-8383 or email support@flagshipcompany.com