Track your shipments on the go | FlagShip Shipment Tracking App
FlagShip's user-friendly shipment tracking app makes shipping simple. Track shipments on your mobile! Download for free.
Track your shipments on the go | FlagShip Shipment Tracking App
Shipment tracking app for your small business
Running a business can be stressful and adding shipping to the mix, can add an extra layer of considerations. One of the trickiest parts of any shipment is figuring out where it is and what stage in its journey it is at. That is why our team of experts have created the FlagShip shipment tracking app – to track your deliveries, no matter where you are, right from your mobile phone!
Advantages of Using the FlagShip Mobile Shipment Tracking App
Our FlagShip Shipment Tracking App has been developed to provide you with a convenient and intuitive way to track your shipments on the go, no matter where you are from anywhere at any time, without having to wait around in the office.
The shipment tracking app serves not only as an access point to our shipping system but also as a complementing feature that uses a phone's hardware to provide functionality that our site does not.
For example, using the mobile shipment tracking app, you can send labels to your contacts on their phone either by email or SMS. Similarly, if you find yourself repeating the same shipment every so often, you can use a voice command or scan a QR code with your phone camera to get the labels you need for shipping. The app also allows you to view your shipment history, which is a great way to keep track of your past shipments.
Some more advantages of our mobile shipment tracking app include:
Get up-to-the-minute tracking updates from couriers for all your latest shipments
Access your entire shipping history to see dates and details for every shipment
Search for shipments by courier, tracking number, tracking status, or date range
How to use the FlagShip Mobile Shipment Tracking App
Download the app from the App Store or Google Play.
Create an account and or log in with your credentials.
On the main dashboard, you will see all your upcoming shipments listed chronologically.
Tap on the shipment that you want to track.
On the shipment detail page, you can see real-time updates on the location of your package as well as its estimated time of delivery.
You can also click on "track now" to see more details about your shipment.
You can use the search feature to search for shipments by courier, tracking number, tracking status, or date range
Snapshot of what the interface looks like when you first open it
When you first open the FlagShip Shipment Tracking App,you will see a snapshot of all your current shipments. You can view the status of each shipment, as well as the tracking number, estimated delivery date, and shipping carrier.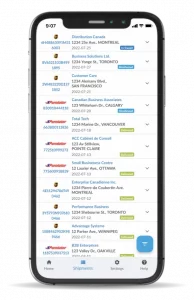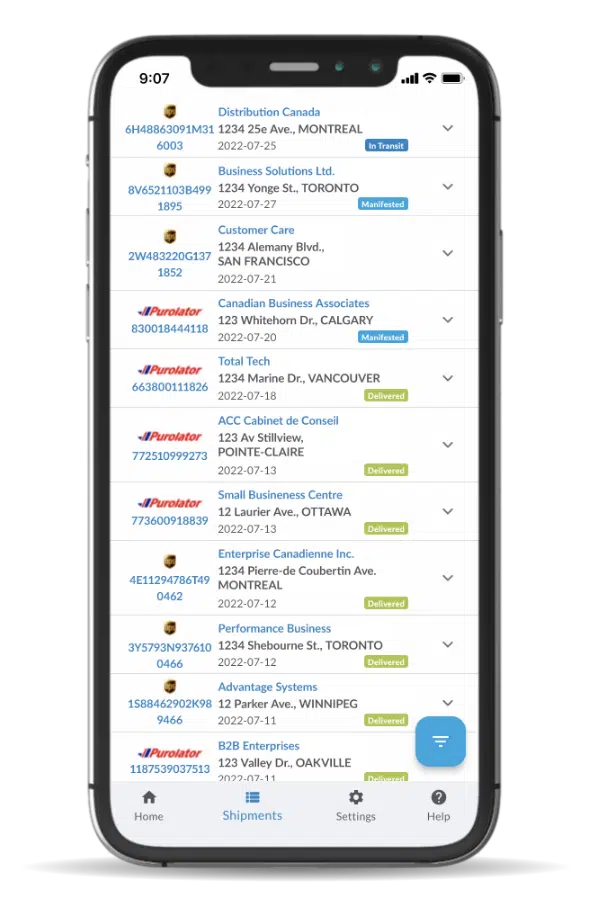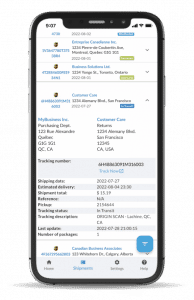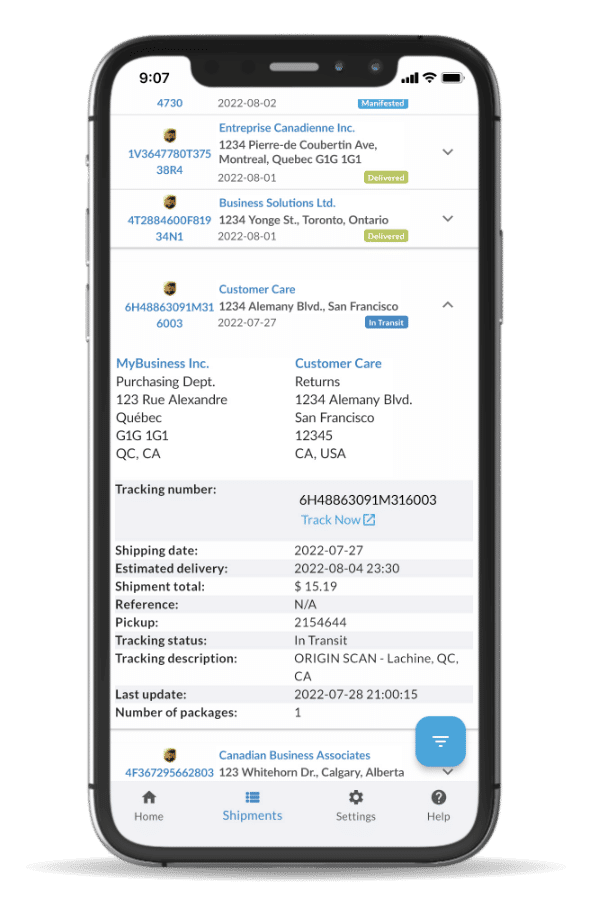 Download the FlagShip mobile shipment tracking app today and let us help make your small business a little less stressful. You can focus on spending more time growing your business and let FlagShip handle the rest. Enjoy the easiest way to track your shipment.
Do not have a FlagShip account? Create a  FREE account today to see how easy it is to FlagShip it.
If you need support installing and configuring the FlagShip mobile app or need assistance resolving delivery problems on a customer order do not hesitate to contact our team at support@flagshipcompany.com or call us at 1-866-320-8383. We would be happy to help!