Cheapest
International Shipping
A

SAVINGS OF UP TO 70%

ON YOUR INTERNATIONAL SHIPMENTS
Maximize your savings by choosing the courier and service that gives you the cheapest international shipping rates for destinations outside of Canada. FlagShip gives you access to discounted international shipping from trusted international carriers like UPS, FedEx and DHL, including exceptional rates on the following services:
Air
Worldwide, including into the U.S.
INTERNATIONAL SHIPPING MADE EASY
Processing an international shipment with FlagShip is easy! To get started with an estimate for international shipping services, simply create a free account with FlagShip and you'll instantly receive access to rates and options from leading couriers.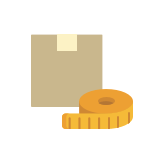 STEP 2:
Enter your shipping information on the New Shipment page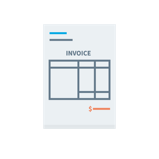 STEP 3:
Complete the commercial invoice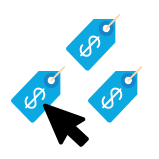 STEP 4:
Choose your shipping rate and service from UPS, FedEx and DHL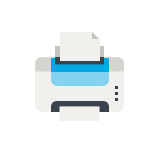 STEP 5:
Print your documentation and label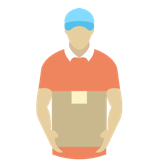 STEP 6:
Your chosen courier will come pick up your package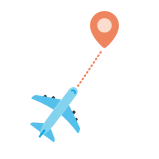 STEP 7:
Track your package through to its destination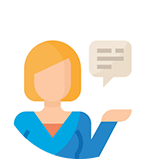 LIVE SUPPORT:
Expert staff are available to answer your call right away
WHERE WOULD YOU LIKE TO SHIP?
Find out how you can save on shipping to and from your favourite international destinations:
… and nearly anywhere else around the world!
Shipping from Canada to the U.S.?
Not only can we secure a cheap rate on your shipments to the U.S., but we can also help make your shipping experience easy, safe and efficient. Visit our guide to shipping from Canada to the U.S. for helpful information about documentation and forms, duties and taxes, prohibited and restricted items, and more. Can't find the answers you need? No problem! Our knowledgeable support staff are available live, every day from 8:00am – 5:00pm EST.
Call 1-866-320-8383 or email at support@flagshipcompany.com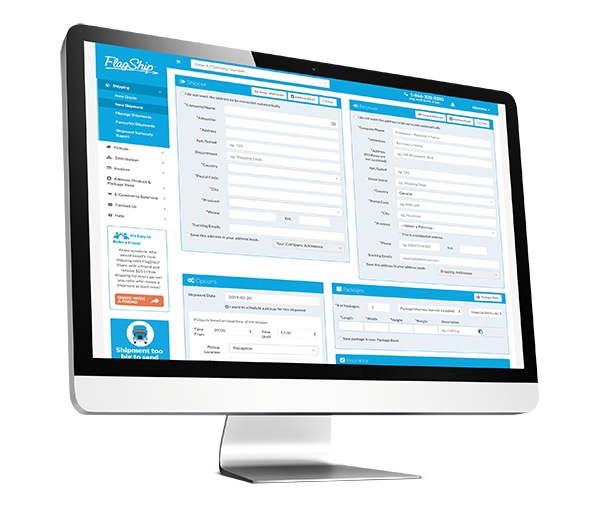 Calculate and compare discounted courier rates – and more
FlagShip's online shipping system allows you compare cheap local and international shipping rates from dependable brand name couriers all in one place – but that's not all! This easy-to-use online dashboard is way more than just a rate calculator. You can use your free FlagShip account to manage all of your shipping activities including booking your couriers, scheduling pick-ups, printing shipping labels, tracking packages and much more, all with a few clicks.
Instantly compare shipping rates or get a quote for an oversized shipment
Automatically create compliant shipping labels and schedule pick-ups
View transit times and real-time tracking information
Store key shipment information to save time on future shipments
Receive one consolidated invoice for all your shipping activity
Integrate your FlagShip account with your e-commerce store
Paperless commercial invoices for international shipments
Some of your international shipments may require a commercial invoice, but with FlagShip you no longer need to print and pack a hard copy when you choose FedEx and DHL services.* Here's what this means for you:
Less fuss – our online shipping system will generate an electronic version of your commercial invoice which is automatically submitted to your selected courier
More efficient processing – your shipment is pre-cleared so you'll know sooner than ever that your package has cleared customs, and that's some extra peace of mind!
Fewer delays – potential issues can be identified and resolved sooner, often before the shipment reaches customs
*Please note: At this time, a commercial invoice must be printed and attached to UPS shipments made through your FlagShip account.
How does FlagShip resell international shipping services at such low rates?
Searching for the cheapest rate for your international shipping can be time consuming, not to mention frustrating. The money you save just isn't worth the time you waste. FlagShip does the shopping for you to deliver great rates that you couldn't get on your own for all your shipping needs to the U.S. and worldwide destinations.
How do we do it? FlagShip is one of Canada's leading shipping resellers which gives us access to volume discounts from brand name couriers that are usually reserved for large, high volume shippers. It's through these partnerships that we're able to provide you with cheaper international shipping rates that larger companies enjoy. That way you can focus on what's most important: running your business.
It's as easy as it sounds
Shipping with FlagShip is similar to the way you might purchase a discount vacation from an online travel site. To begin, simply create a free FlagShip account, then enter all the key information for your first shipment such as destination, size and weight. Our online shipping system will provide you with a comparison of cheap shipping rates, service options and expected delivery times from our lineup of couriers such as UPS, FedEx and DHL. Then the choice is yours: pick the cheapest rate, your preferred courier, the fastest delivery time. All your options are presented on a single screen making it easy to compare and choose.
Cheap doesn't mean we compromise on service
With FlagShip, not only will you find the cheapest international shipping rates, but you'll also get access to our friendly and knowledgeable customer service team. Not sure you got the cheapest rate? Need a quote for an oversized shipment? Encountering problems with delivery? Give us a call, we're available to help even after hours. Our team won't stop until you've received a satisfactory resolution.
FlagShip offers a wide variety of ways to save you time and money on your shipping: domestic courier services, international shipping, international imports, LTL/FTL freight shipments, e-commerce integration and personal shipping. We truly are a one-stop solution for all of your shipping needs.
Take a look at the cheap international shipping rates we offer by creating your free account and starting your first rate comparison. Need help? Give us a call and we would be more than happy to help take the hassle out of your shipping.