Cheap Shipping for Your Wix Store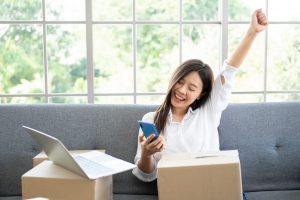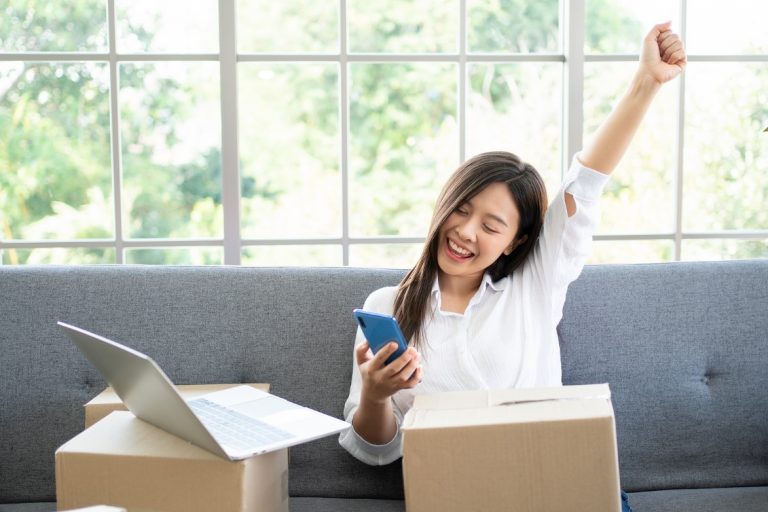 Cheap Shipping for Your Wix Store
When you're embarking on a new e-commerce project or business, there are dozens of things to do, and you can't be expected to be an expert at all of them. Learning curves can be steep and time-consuming, time that you need to spend doing other essential things.
E-Commerce Solutions
Website design has drastically changed from the early days of HTML coding, the stuff you probably learned in junior high during business or computer class in the early 2000s.
Today, it has become much more complicated, thanks to the blend of multimedia, different programming languages, advertising, and a broad array of needs that individual web portals require.
But the intricacy and laborious nature of modern-day e-commerce website creation should not deter you. Today, some applications make the process easier than ever before. You no longer need to be a Silicon Valley veteran or have his bank account to build an e-commerce website successfully.
Have you met Wix?
If not, be prepared to be wowed.
What is Wix?
Wix: A Website Development Solution
Wix is a drag-and-drop HTML5 website builder, offering users more than 500 customizable templates featuring a wide array of graphics, fonts, apps, and image galleries. This cloud-based business provides free web hosting, effective search engine optimization (SEO) tools and resources, and reliable and knowledgeable tech support. Did we mention it's free?
The platform also has several other features to enhance your website, particularly useful if it specializes in e-commerce, such as a Wix Logo Maker, a Business Name Generator, and a payment processing system (Wix Payments).
Shipping for Your Wix Store
As many web-based merchants concentrate on building a brand, gathering inventory, and finding customers, they too often overlook a critical step in their online store setup: Shipping.
While this is not perhaps the most exciting aspect of your business, it can play a critical role in your bottom line. And, yes, developing an effective shipping plan takes much more than a google search for "cheapest shipping options."
Your e-commerce shipping plans can involve various factors: shipping labels, cheap international shipping, transit times, international customs & duties, and so much more.
Let's also not forget about the reality of today's market conditions. Consider this report from Bloomberg:
"Sharply higher costs are yet another challenge thrown at business owners by the global pandemic. The unpredictability of shipping, labour and the coronavirus itself has created an environment where owners are often left guessing about when products might arrive and how much they'll cost."
How are other businesses responding? Some are cancelling free shipping, while others are raising their prices.
How Can Shipping Make My Business More Competitive?
Great question. Fulfilling orders by yourself or with your colleagues can lead to numerous issues. You will spend your limited time combing through your shipping options, packing boxes, travelling to the post office, and filling in forms. Not only does this add another layer to managing inventory and shipping packages, but it also takes time away from growing your business.
Perhaps the simplest answer is to consider incorporating FlagShip into your overall strategy.
Make FlagShip Your FlagShip Resource
FlagShip is a one-stop shop for everything related to business shipping. Your Canadian discount shipping company helps small- and medium-sized businesses (SMBs) get favorable shipping terms and secure competitive shipping rates for their courier service needs.
Competitive shipping rates, you say?
But by how much?
E-Commerce SMBs could save as much as 70 percent on their shipping costs, whether sending their products within Canada or internationally.
FlagShip is the perfect solution for smaller e-commerce operators who typically need to watch their budget a little more closely. Because the tools and resources provided by FlagShip can help you slash your shipping expenses, you might even be able to get a leg up on the competition by offering free shipping!
How does FlagShip Work?
Here's a step-by-step breakdown:
Get Started: Create an account and begin your shipment (destination, size and weight of the parcel, and special instructions).
Compare Rates: From Purolator, UPS, FedEx, Canpar, GLS to DHL, FlagShip gives you a comparison of rates, services, and delivery times.
Thumbs Up: Check your shipment and "Approve and Confirm."
Pickup: The courier arrives at your address and takes it from there.
Manage: Track your shipments, pay invoices, order supplies, and manage your overall account.
From providing customers with instant and accurate shipping rates to automating many parts of the process, FlagShip can streamline your shipping process, freeing up the time to work on growing your business.
FlagShip's custom shipping API will integrate with any platform you use, including WiX. It's easy! FlagShip provides easy-to-understand information in our e-commerce shipping integration section. Within minutes you'll be on your way to installing FlagShip on your online store.
This website integration is a helpful resource that lets you receive instant and accurate shipping rates. The data is automatically uploaded to the FlagShip shipping system for even greater convenience. More importantly, you can manage your shipping activities in one centralized location.
Shipping Tips for e-Commerce Beginners:
Determine the weight of your products.
If applicable, use flat rate and regional rate shipping.
Install relevant software to make your shipping reliable, fast, and effective.
Your packaging will represent your brand, so be professional (do not reuse old boxes, for example).
All About the Loonies
Have you noticed? Thanks to swelling fuel prices and labour shortages worldwide, corporations like UPS and Purolator are raising their shipping rates by as much as five percent, with large and oversized packages costing even more to ship domestically or overseas.
Because FlagShip works closely with the major carriers like UPS and DHL, they can obtain generous volume discounts savings that are passed onto FlagShip clients. FlagShip shipping services are an excellent solution for small and medium-sized businesses that saves you both money on shipping expenses and the time spent hunting down lower shipping prices. You've got more important things to do, and FlagShip knows it. A few clicks can save you a bundle and plenty of time.
In a highly competitive global economy, you need to employ a variety of tricks to stay ahead of the competition. One of these tactics is to offer your customers free shipping. To accomplish this, you need consistent, affordable shipping rates and a top-notch shipping partner like FlagShip.
By combining the best of both worlds – Wix and FlagShip – you can simplify web design and shipping and direct your energies to growing your business. Create an account today!